Boot to Boot, The Story of Charlie Company, 1st BN, 12th Cavalry
1963-1972
This 150 page book has the history of Charlie Company, along with illustrations and pictures, from October, 1963 to
April, 1972. Written and edited by Doug Warden and Michael Christy, it contains a wealth of information and memories. Here are some comments on the book:
"I received my book a couple weeks ago, and I was pleasantly surprised on how professional and complete it is. You are to be commended for a great
job—I know how much time you and Michael must have put into it. What a tribute to all the C Co guys who served. I'm sure they are thrilled as well."
The late Colonel (Ret) Bob Lindquist, original Company Commander of C Company in Vietnam, 1965.
"Thanks so much for the great work you did on "Boot to Boot". Certainly brings back a lot of memories and emotions."
Colonel (Ret) Ralph Hagler, 2nd Platoon Leader, 1967.
"Contained a lot of information about the time that I was there, that I didn't even know took place."
Rodney Young, former Squad Leader, 1970.
All proceed go to the C Company, 1st/12th Association
Price is $60 ($50 plus $10 shipping)
Order from Bev Bormann by sending a check or money order made out to C Company 1st/12th Cav Association
Bev Bormann, Treasurer, C 1/12 Cav Association
202 S. Miles Avenue
Valley Center, KS 67147-2039
bevbormann@gmail.com or (316) 765-1702
Only 150 copies were printed, get yours now!
Artist unknown for both pics below...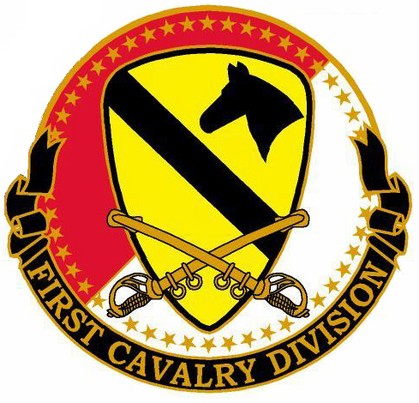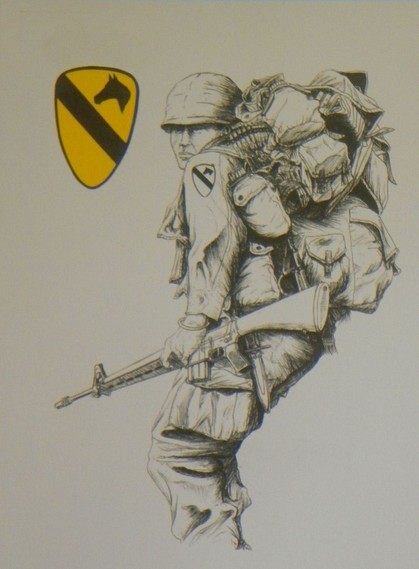 "Went a Boy, Came back a Man"
"You can take the boy out of the Jungle, but ya can't take the Jungle out of the man"
Thought for the day... "Never get into a foxhole with someone braver than you, they tend to draw Fire..."
Message from Mike Christy..
Anyone interested in obtaining a copy of Vietnam magazine featuring Operation Crazy Horse, you may do so at the following web sitehttp://www.historynetshop.com/vn1310.html
The price is $9.95 per issue.