Welcome to the Charlie Company 1st Bn. 12th Cav Reg 1st Cav Div Vietnam Class of 65-72..The site is easy to navigate and will be a great tool for us to keep in touch and it is secure... All info and pictures will not be seen by outside eyes... Only those who are logged in can see the info on profiles... So you won't have to worry about getting Emails from spammers..
Ron Sauers 2333 Eastwood Ave, Streator, IL 61364 or TC (Curtis) Jenkins
curtisjenkins1@comcast.net
We mourne the loss of Bob Lindquist who passed away April 22...
Challenge Coin and Hat Survey located at the bottom of the Left colunm...
Challenge Coin we are all out of the coins... In order to get more I need to order at minimum 50 coins...
So far I haven't seen a call for more coins...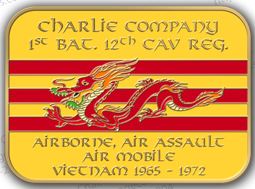 Front

Back
Artist unknown for both pics below...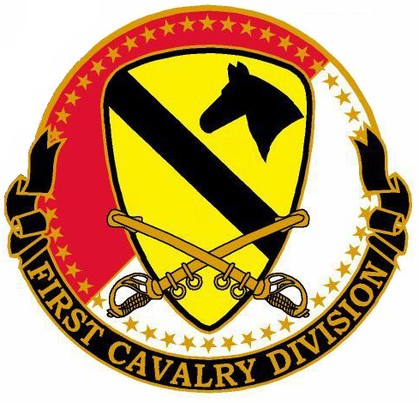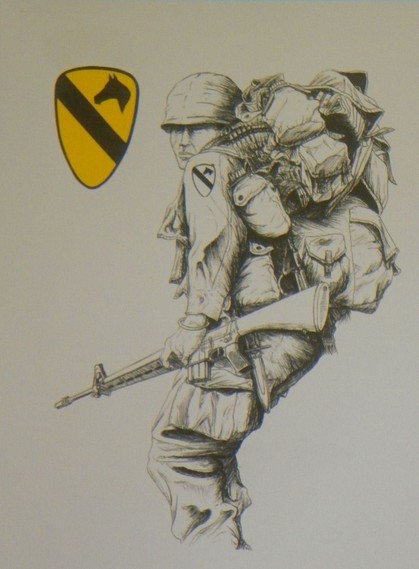 "Went a Boy, Came back a Man"
"You can take the boy out of the Jungle, but ya can't take the Jungle out of the man"
Thought for the day... "Never get into a foxhole with someone braver than you, they tend to draw Fire..."
Message from Mike Christy..
Anyone interested in obtaining a copy of Vietnam magazine featuring Operation Crazy Horse, you may do so at the following web sitehttp://www.historynetshop.com/vn1310.html
The price is $9.95 per issue.